Annual Meeting
April 1st, 2019
About The Program
Special Guest Ted Reinstein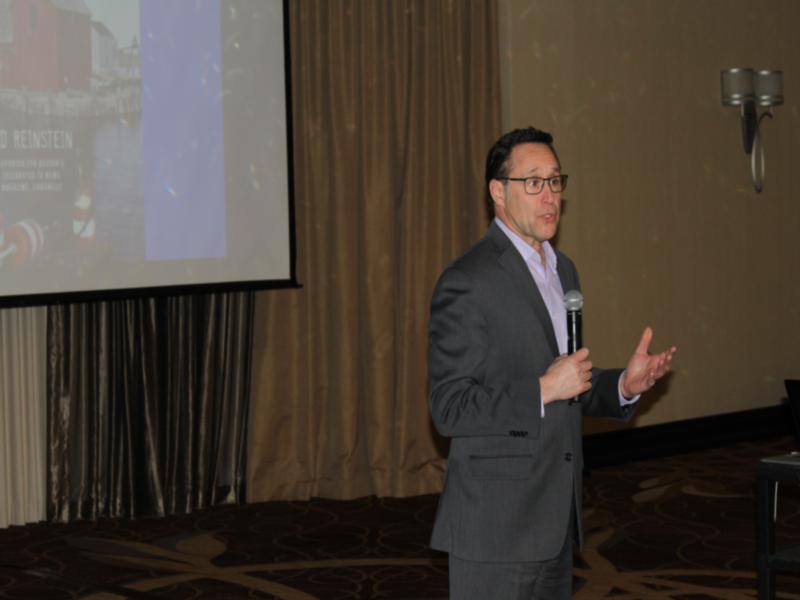 Ted Reinstein is best known in New England as a journalist and reporter for "Chronicle", Bostons's celebrated (and America's longest-running, locally-produced) TV News magazine. In 2002, he was part of the Chronicle team honored with a prestigious national DuPont-Columbia Broadcast Journalism Award for their coverage of Boston's "Big Dig," the nation's largest-ever public works project. While he also appears in the studio at the anchor desk or delivering an opinion commentary, it's out in the field where viewers are most familiar seeing Ted. From every corner of New England, he's found the offbeat, the unique, the moving, and the just plain memorable, all while telling the enduringly colorful stories of the region's people and places.
Politics is also a passion (what better place to be than Boston?), and he files a weekly report for WCVB's political roundtable show "On The Record." He is also a member of the the station's editorial board. In 2010, he was one of five natonal finalists in the Washington Post's "Next Great American Pundit" competition. Elsewhere on television, Ted hosted the premiere season the Discovery Channel's Popular Mechanics show. On the HGTV network, he brought viewers up-close to some of America's most iconic landmarks on Lighthouses. For the Travel Channel's photo adventure series "Freeze Frame", he explored Hawaii's volcanoes, the caves of Puerto Rico, and the South Pacific islands of Tahiti. (Someone had to do it.)
His first book, "A New England Notebook: One Reporter, Six States, Uncommon Stories", was published in 2013 (Globe Pequot Press). National Geographic Traveler selected it as one of its "Best Picks." In April 2016, GPP released his second book, "Wicked Pissed: New England's Most Famous Feuds." Ted's newest book, written in collaboration with his wife, former ABC journalist Anne-Marie Dorning, is "New Englands's General Stores: Exploring an American Classic" (Globe Pequot Press) September 2017.
Ted also has had a lifetime love of live theatre. As a playwright, he's had several short plays selected and performed for Boston's annual Theatre Marathon, and is the co-author of the full length play, "Yom Kippur in Da Nang." Ted received his bachelor's and master's degrees from Brandeis University, where he had the honor of being valedictorian. He lives just west of Boston with his wife and two daughters. And (just in case she can read), his faithful, four-legged walking companion, Arloh.
Business Meeting
Bob Jope recommends his son for membership.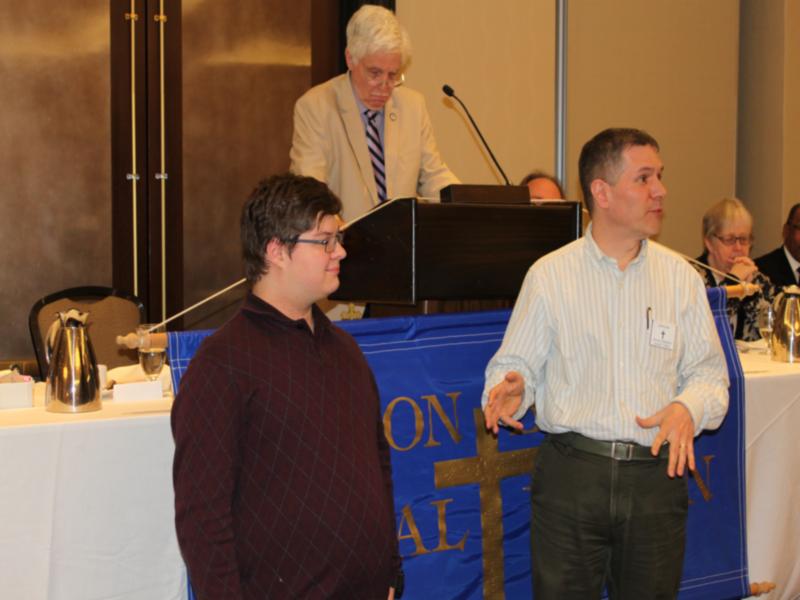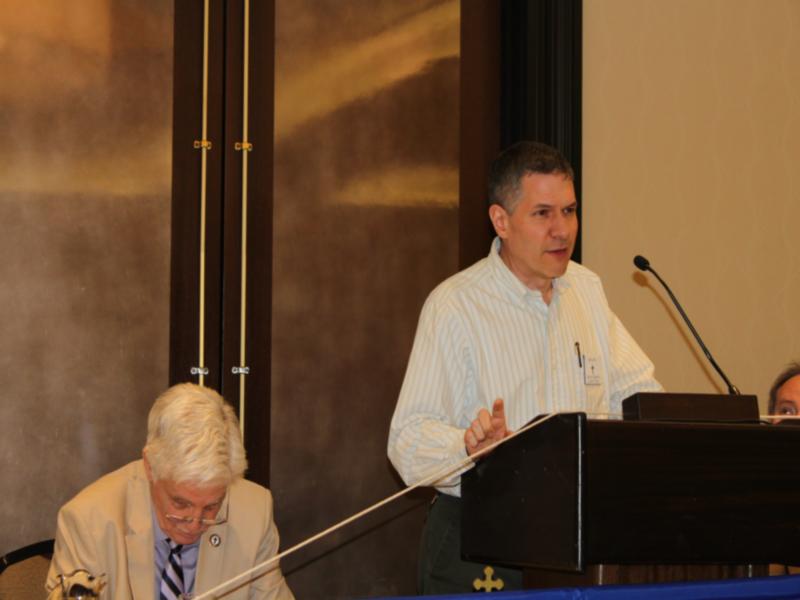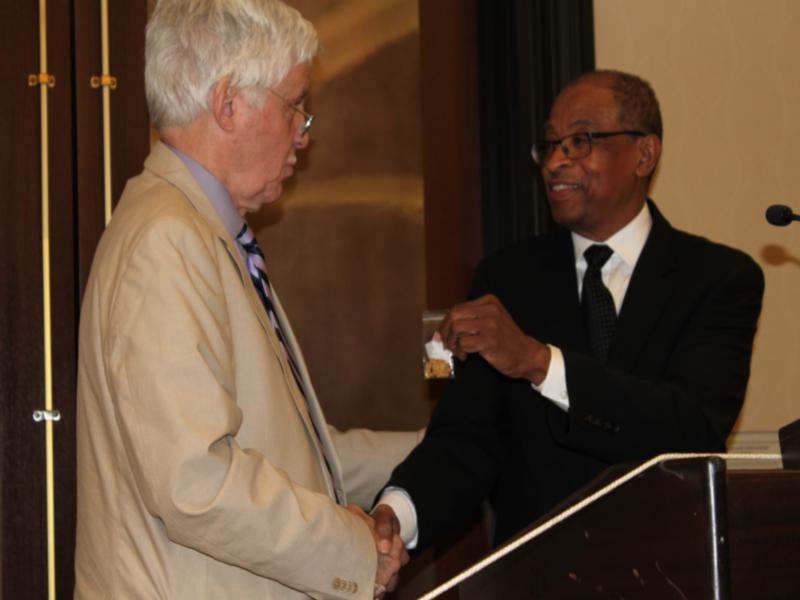 Nominees for Board of Directors, Trustees, Committee on Christian Work were all elected. Complete listing here.
Bob Jope becomes the new President.
Bob Gaffney receives his Past President pin. He joins a long list of Past Presidents. Complete listing here.
Past Presidents