Agenda
| | |
| --- | --- |
| Reception | 5:30 p.m. |
| Dinner | 6:00 p.m. |
| Meeting | Following Dinner |
| Program | Following Meeting |
The location of this meeting will be at the Sheraton Hotel in Needham, MA
Reservations required and due by November 24th. Gentlemen are reminded that there is a guest fee of $30.00.
Ladies Night
December 1, 2014
The Booth Brothers Return For Encore Performance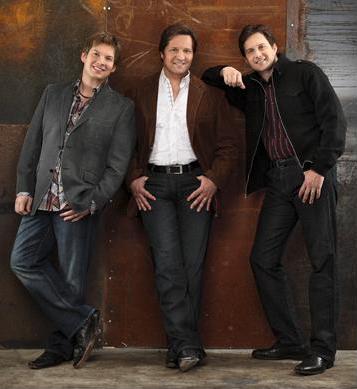 The Boston Baptist Social Union is pleased to welcome the Booth Brothers back for another concert.
With their harmony drenched vocals and warm, easy voices, the Booth Brothers have been sharing their faith and music fulltime since 1998. These men get their musical influences from a wide range of performers - from the Eagles to the Gatlin Brothers to the legendary Gospel greats such as Bill Gaither ad Mosie Lester. But their inspiration comes straight from God.
Ronnie and Michael grew up with the sound of music in their home. Raised in Tampa, Florida, their father, Ron Sr., sang in several southern gospel groups, including the Rebels Quartet. Ronnie and Michael began traveling with their father as the Booth Brothers in 1990. Father and sons ministered together for the next eight years; singing wherever God opened the doors.
In 1998, Ron Sr. retired from the stage so Ronnie and Michael began looking for a new singing partner. They had several capable singers come through the group, but most recently teamed up with Jim Brady, formerly of The Schulers. The newest "Booth Brother" actually had his first gig with the brothers at a Gaither event. "We didn't even have a chance to practice," Ronnie says laughingly."We just met him at the event. We ran through a couple of things and then we went on stage!" But the combination worked from the beginning and Jim has been an integral part of the trio.
The trio has been gracing fans and blessing audiences with their appearances on the Gaither Homecoming tour and their own fairly heavy touring schedule over the last several years. They are known for their high energy and humorous yet touching concerts, but their deepest desire is to show God's love, grace, and forgiveness through the song God has given them to sing.
The Booth Brothers' dedication to the music they love has rewarded them with multiple awards and recognitions. Included among these are Trio of the Year, Male Group of the Year, Best Live Performer of the Year, Song of the Year, Group of the Year, and various other honors.