Boston Baptist Social Union
February 2, 2005
February 2005 Meeting
Music Night!
The Love Tones entertained us with their music. The men's group hails from Myrtle Baptist church in West Newton. They sing in the a capella style.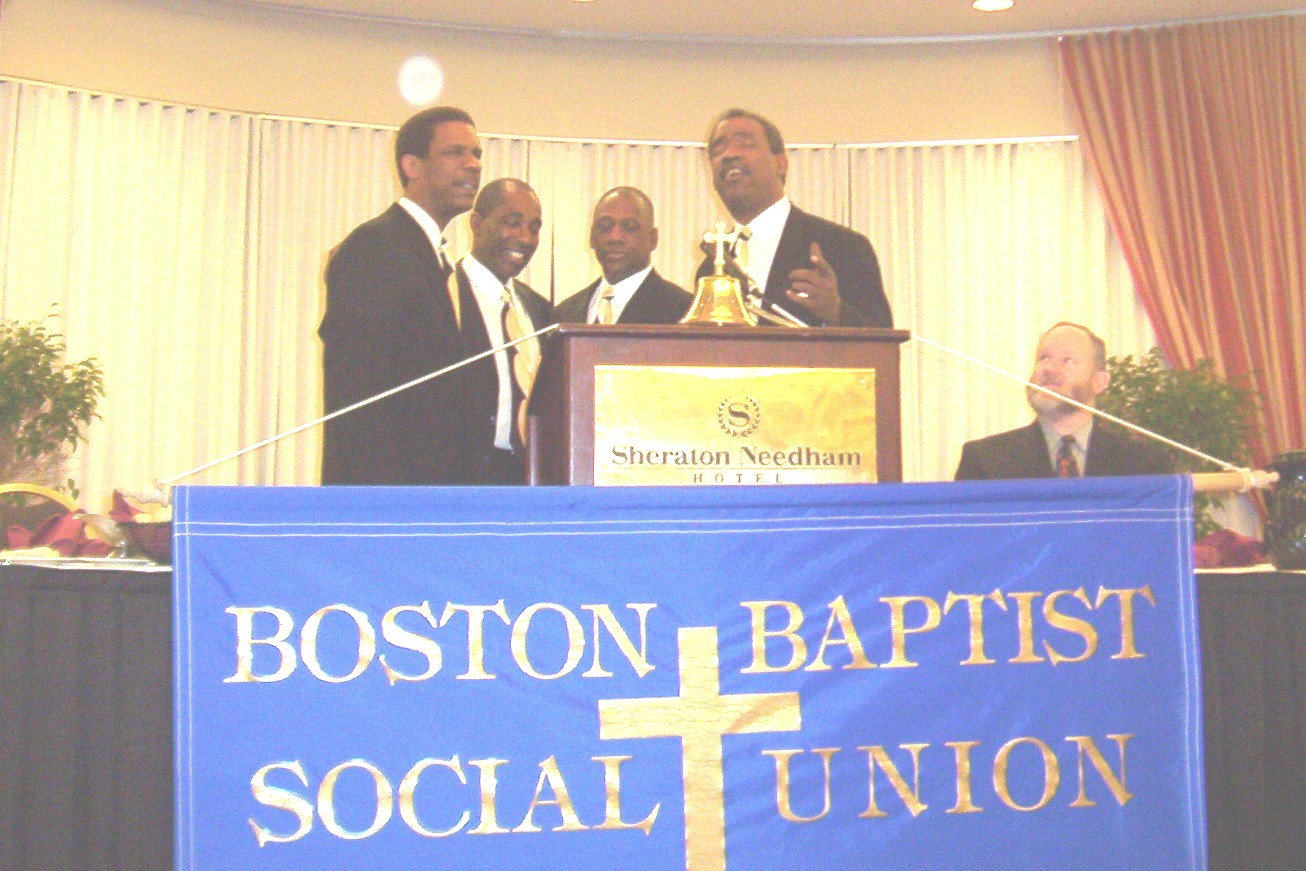 During the second song they sang their way to floor in front of the podium. From there they performed the balance of their concert. Several times encouraging participation from the audience with favorite gospel tunes such as "This Little Light of Mine" and "Hallelujah".
"We want you to feel the joy of the Lord tonight," said Walter Cooper.