May Meeting
May 6th, 2019
About The Program
Gordon Abbott
This evening the BBSU will honor own of its own members, Mr. Gordon Abbott. Gordon became a member of the BBSU fifty-two years ago. He has been a member of the Board of Directors for fifty years; serving as treasurer for forty-four of those years.
Member of the BBSU 52 years
Member of the BBSU Board of Directors 50 years
Treasurer for the BBSU 44 years.
Special Music By the Nash Sisters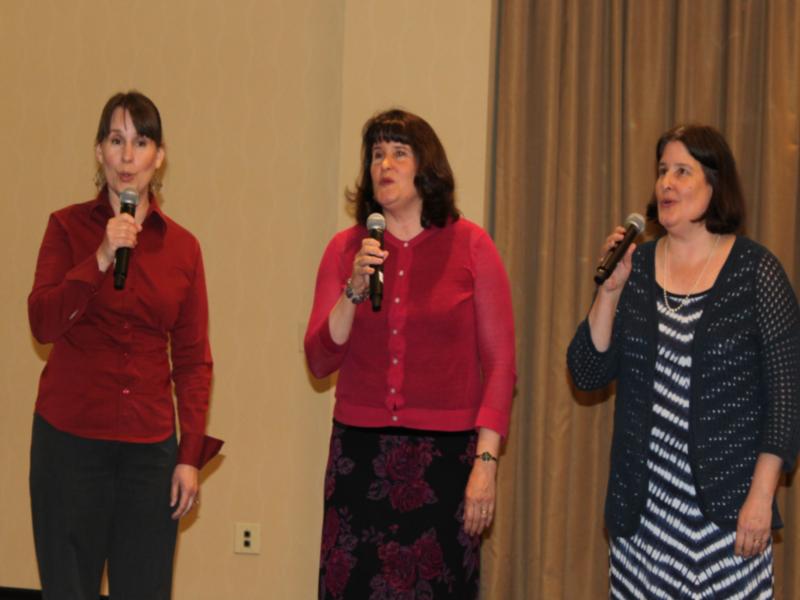 Debra Nash O'Brien, Karen Nash Brown, and Carol Nash Rathbun were raised in a Baptist parsonage and sang together occasionally growing up. At Gordon College they began performing as a formal trio and in the years since have been invited to provide special music for churches and Christian gatherings accross New England. While the trio (three of four musical sisters - the fourth Cheryl Nash Thayer) has also done some recording over the years. The major commitment of each sister has been to with her husband in the local church and homeschool their children. As nieces of Gordon and Judy Abbott, the trio is honored to sing for this special Boston Baptist Social Union event.
Sons Give Tribute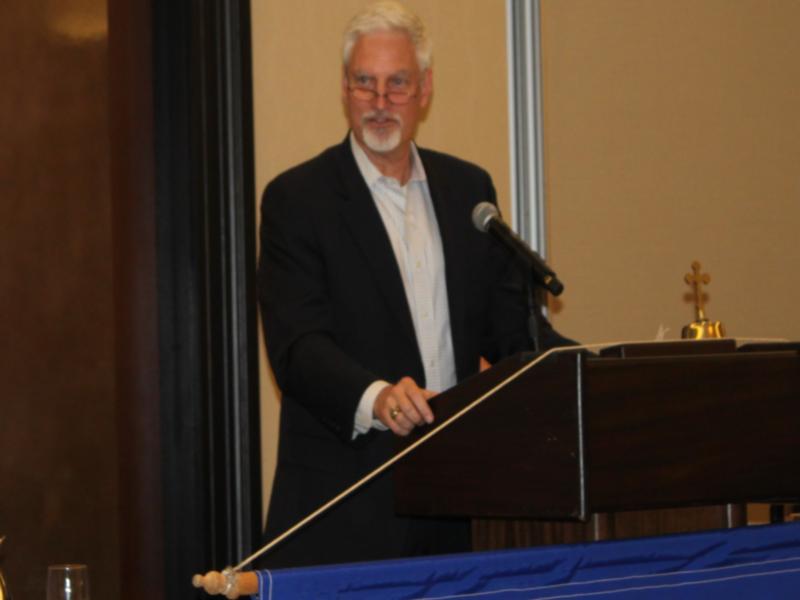 Sons Ronald and Dean travel from Texas and California to be here to give tribute to their Dad Gordon. Each gave a special presentation.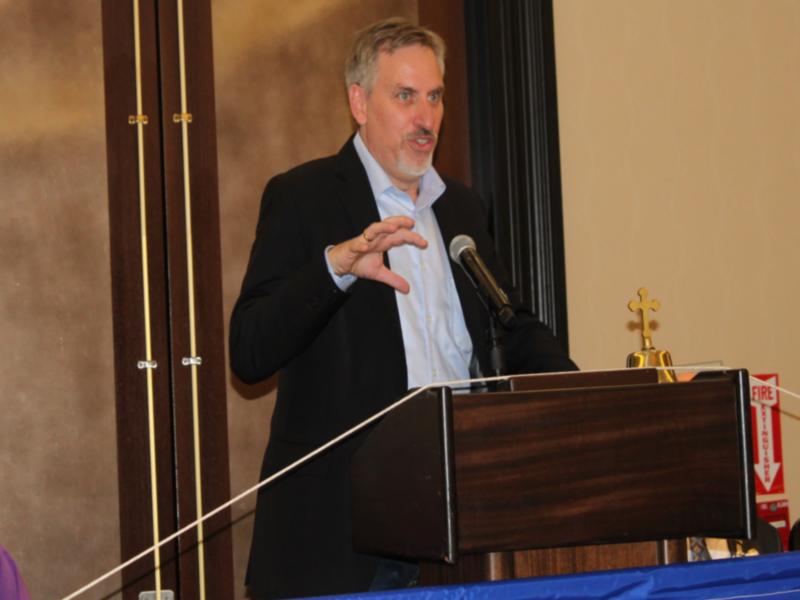 Looking Back Over 52 Years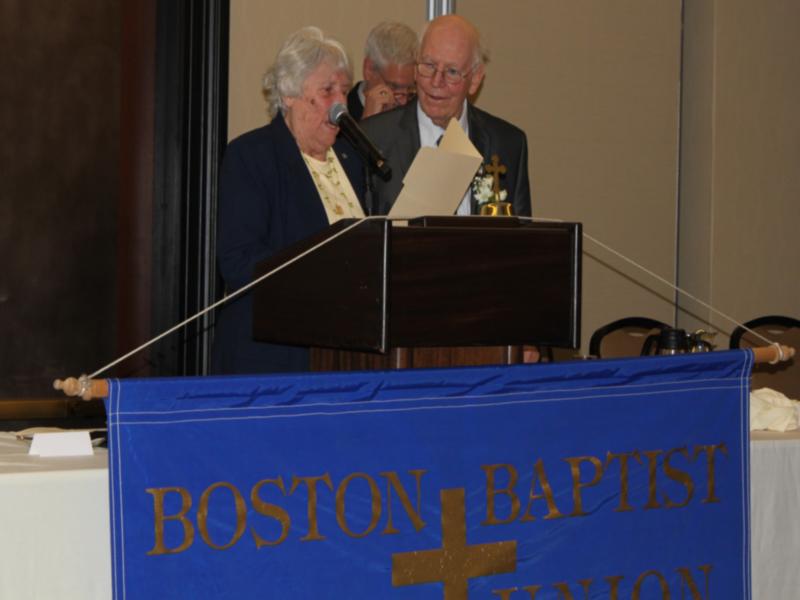 Gordon and Judy Abbott share a slide presentation and an account of Gordon's years at The Boston Baptist Social Union.
Special Presentations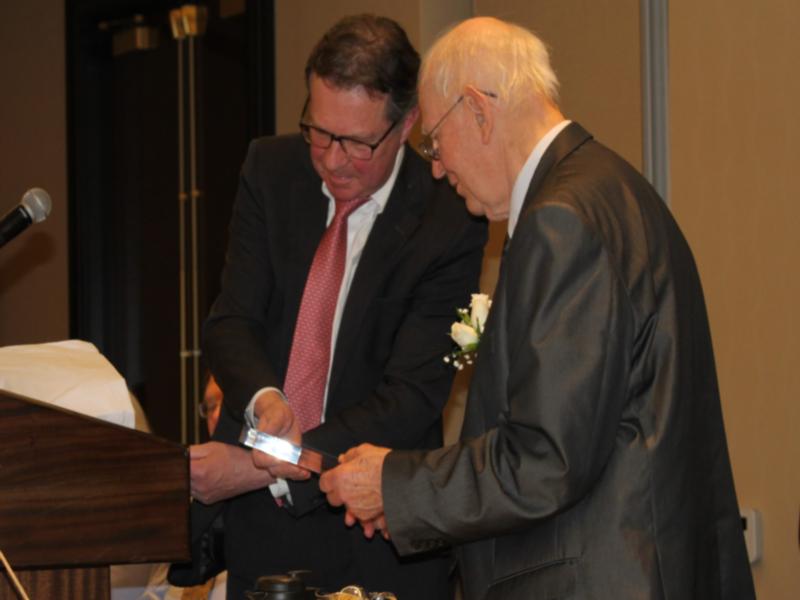 Gordon was presented a plaque by Mark Holly, Chairman of the Trustees for his years of service to the Board of Directors as Treasurer.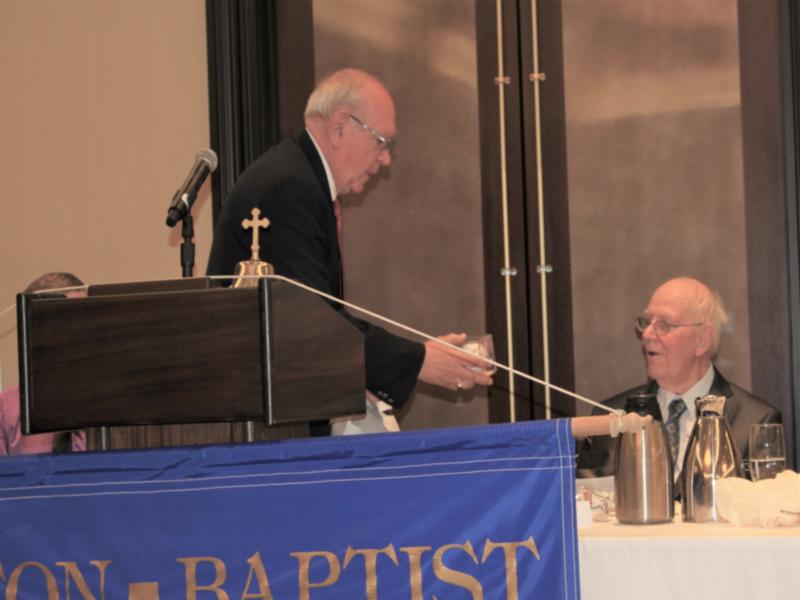 Fred Drauschke, Chairman of the Committee on Christian Work gave long time Boston Red Sox fan and season ticket holder, Gordon Abbott, a baseball signed by entire World Series winning Red Sox team.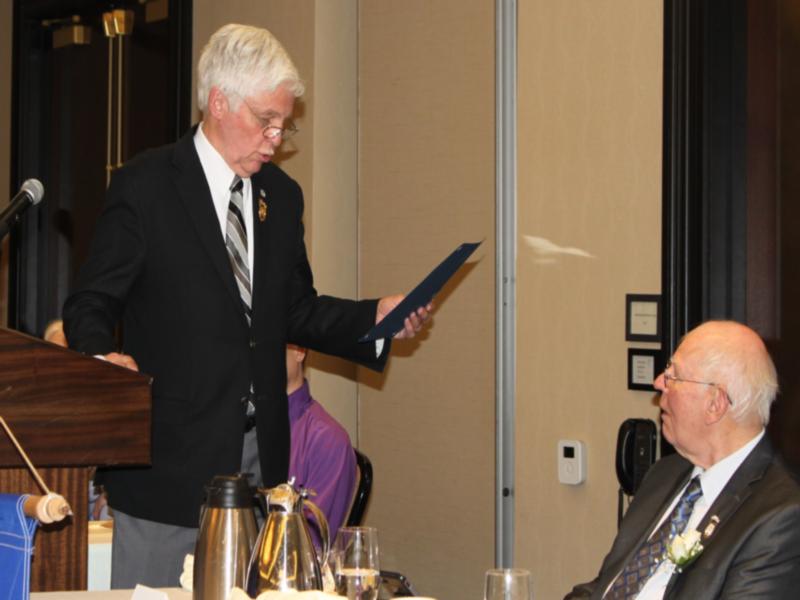 Robert Gaffney, Chair of the Executive Board, presented Gordon with a Certificate of Appreciation.
Gordon's Service Extends Beyond BBSU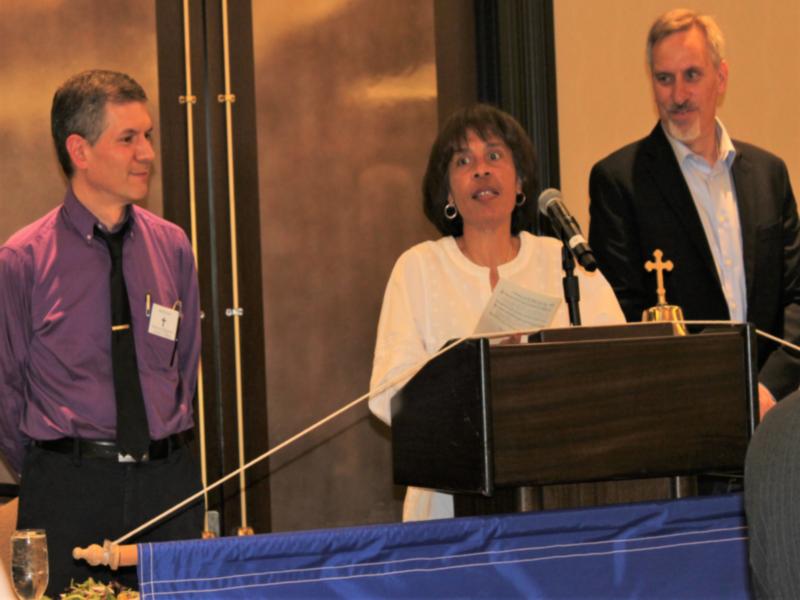 The Pastor of Gordon and Judy Abbott's home church, Rev. Dr. Lillian Buckley, testified to Gordons impact in their church.
Rev. Dale Edwards, shared of Gordon's godly guidance on the Board of Directors of the American Baptist Churches of New Hampshire and Vermont, especially at one critical point in the organization.