Agenda
Reception 5:45 p.m.
Dinner 6:30 p.m.
Meeting after Dinner
Meeting will be held at the Sheraton in Needham
Our Guests

Rev. Dr. Scott Arnold
Pastor
First Baptist Church, Bedford
Rev. Matthew Rasure
Pastor
First Baptist Church, Medford
Mr. Irving Smith
Director
Boston Baptist Social Union
Mr. Douglas Rogers
Director
Boston Baptist Social Union
Meeting Agenda

Song
"Come, Ye Thankful People, Come"
Invocation
Rev. Dr. Scott Arnold
Dinner
Business Meeting
Program
Silver Leaf Jazz Band
Benediction
Rev. Matthew Rasure
November 2nd 2015 Meeting
Business Meeting
New Members Accepted
Sponsored by Steve Robinson, Alex and Chris Patterson were voted into membership of the Boston Baptist Social Union unanimously with hearty motions and seconds by the members in attendance. Alex and Chris Patterson are brothers and attend West Townsend Baptist Church where their father, Kevin is the Pastor. Both men are very active in the church.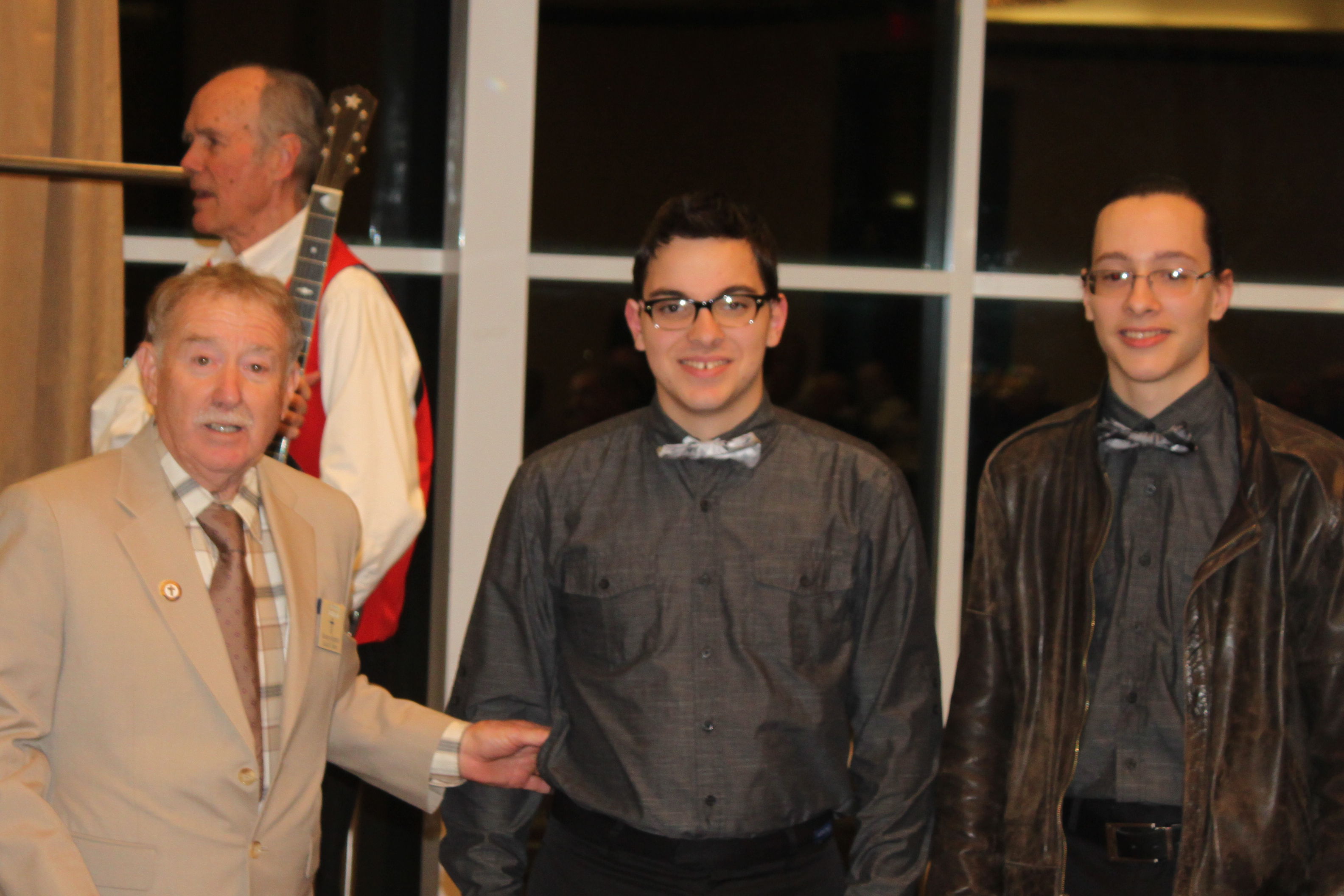 Committee on Christian Work
The Committee on Christian Work Chairman introduced Barbara Anderson, Director of "All Hands In" a ministry supported in part by a grant from the Committee on Christian Work of the BBSU. Barbara shared how their ministry works to help women and girls escape from human trafficking. All Hands In is hoping to purchase a home in the Boston area to better serve these women. One way they raise support is to sell fair wage products.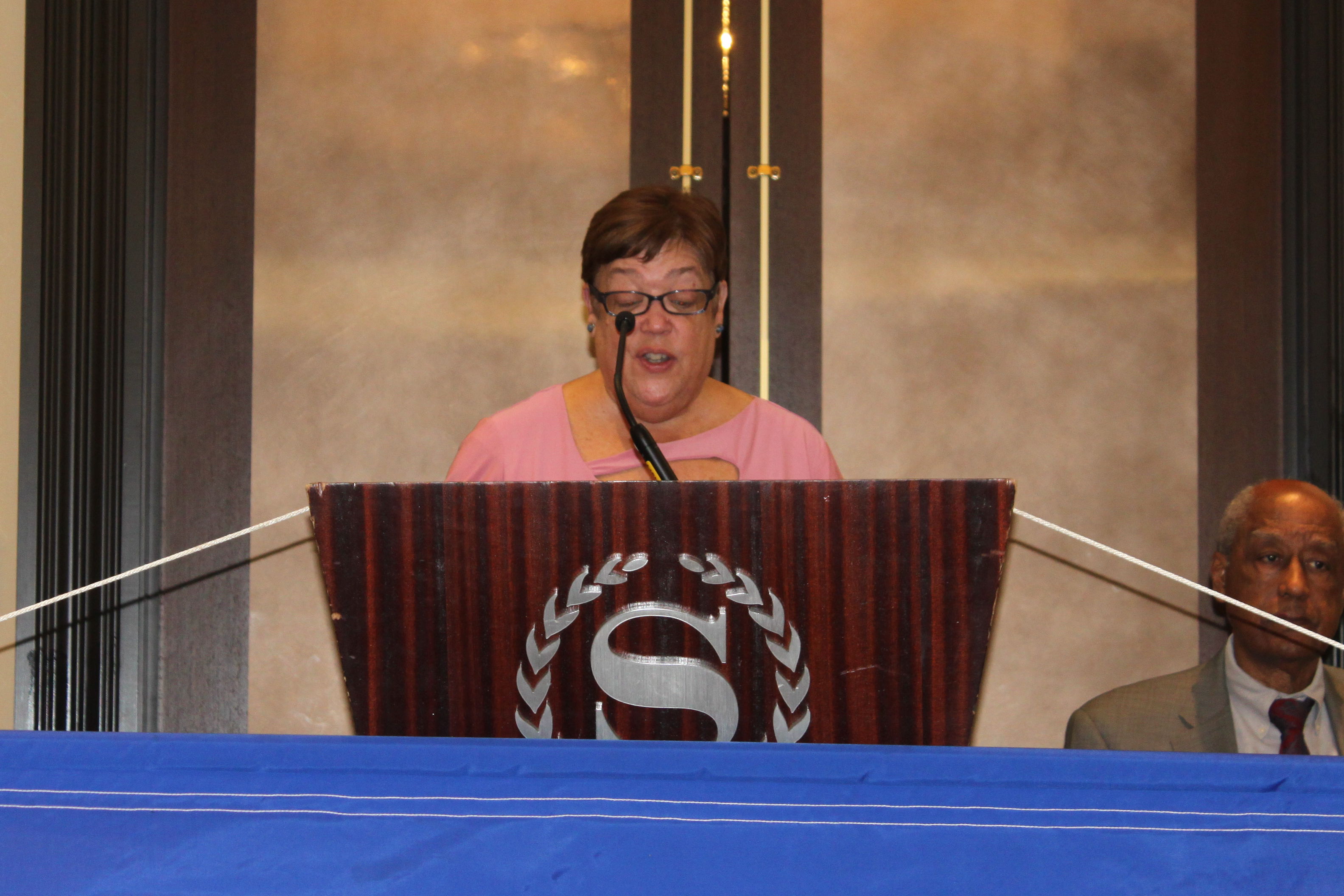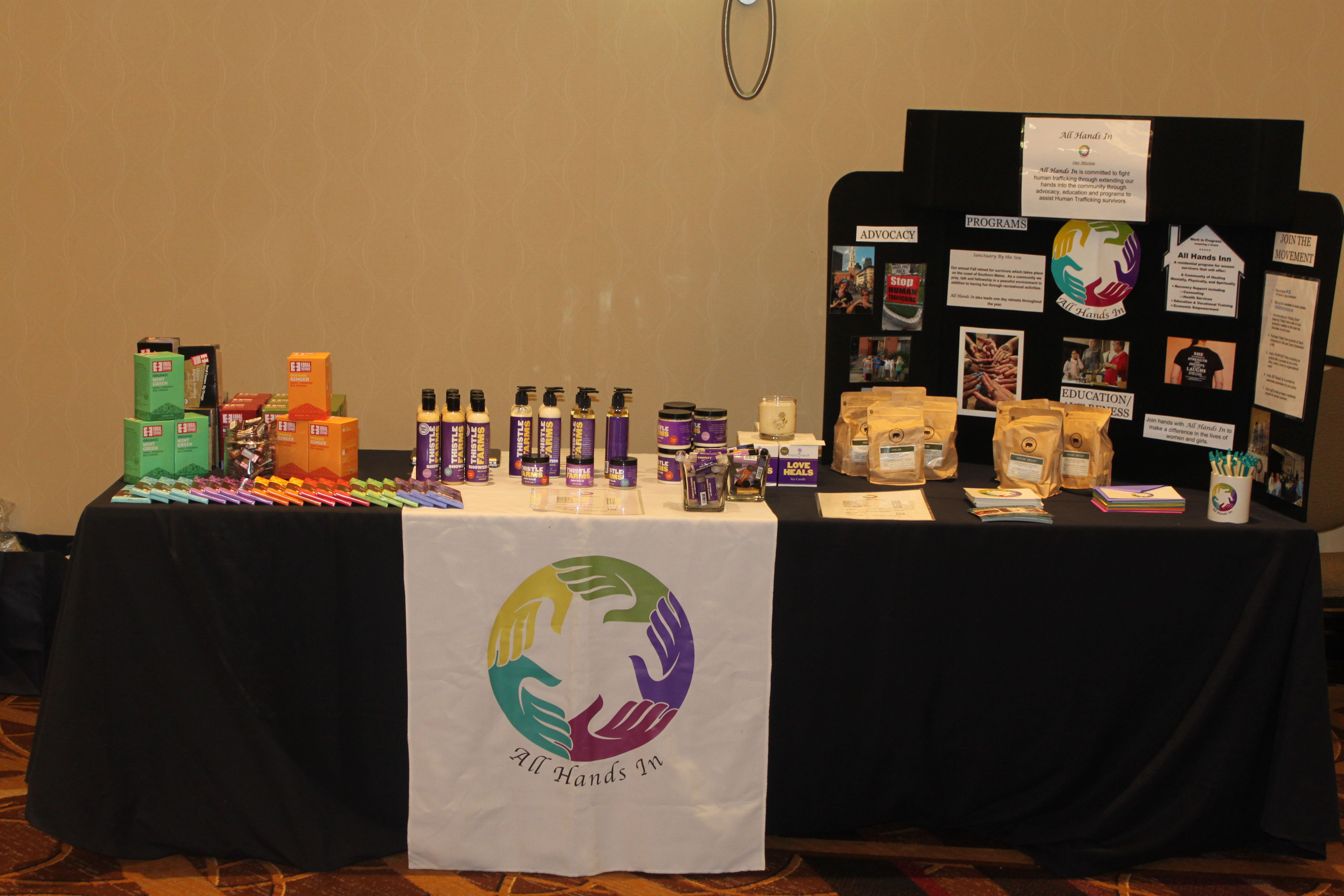 Our Program
The Silver Leaf Jazz Band
The Silver Leaf Jazz Band (sometimes known as The Clam Bake Five) is a group of five talented musicians who specilize in traditional and Dixieland tunes(with a sprinkling of vocals), some familiar - some obscure - but all lively and entertaining.
The band personnel all belong to other groups and have many years of experience. Their playing blends together as one, but their backgrounds are numerous and varied.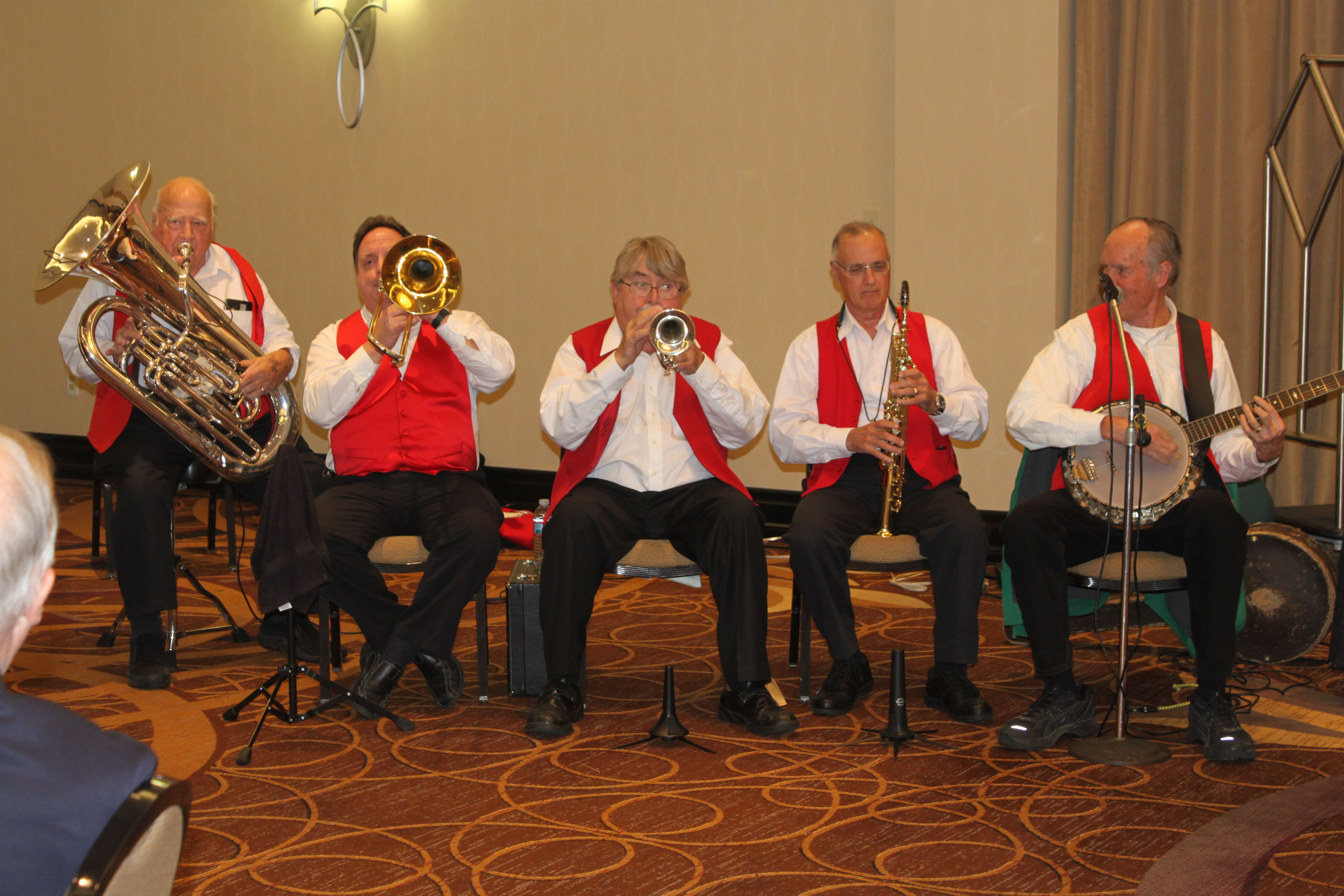 Tom Ruggles, founder of the Silver Leaf Jazz Band, started as a drummer in Dixieland bands as a young man. He was active at Dartmouth College in the Glee Club and various bands. He is currently active with two quartets and seven bands, playing bajo and guitar. His professional career was in display and exhibit advertising. He live in Concord with his bride Janet, and is a confirmed chocoholic.
Members were thrilled with the rousing rendition of "When the Saints Going Marching In" as the meeting was coming to a close.