Agenda
Reception 5:30 p.m.
Dinner 6:30 p.m.
Meeting after Dinner
Meeting will be held at the Sheraton in Needham
Our Guests

Mr. Rich Barnes
Addiction Counselor
Rev.Gary Ludwig
Pastor
First Baptist Church, Hingham
Rev. Marquis Lockhart
Chaplain
Christian Youth Conference (CYC)
Mr. David Collins
Director
Boston Baptist Social Union
Mr. Robert Jope
Vice President
Boston Baptist Social Union
Meeting Agenda

Welcome
President Robert Gaffney
Song
"Just a Closer Walk with Thee"
Invocation
Rev.Gary Ludwig
Dinner
Business Meeting
Mr. Robert Gaffney, President BBSU
Committee on Christian Work Moment
Grant Recipient
Program
Rich Barnes
Benediction
Rev. Marquis Lockhart
November 2018 Meeting
Monday, November 5th, 2018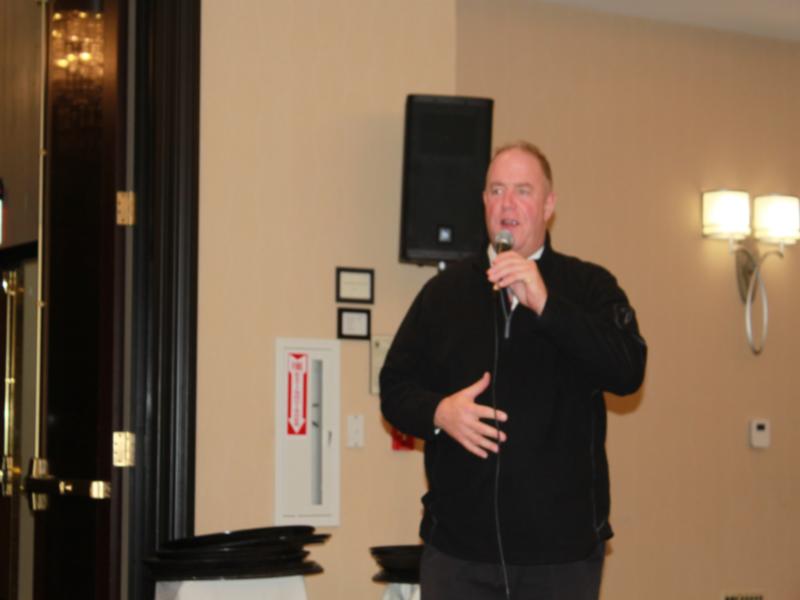 Rich Barnes Shares About the Effects of Addiction
Rich Barnes was addicted to drugs and alcohol for 28 years and it led him down a spiraling path of self destruction. His heart was filled with doubt and fear and he felt extremely isolated. He was further discouraged because the addiction formed a division between his family and friends, whome he loved most.
On November 3, 2006, the addiction became so great that he prayed to God to take him away from his pain or prvide him the help he needed. His prayers were answered and he felt God leading him in a postive direction. He began to see the beauty in the world, and vowed to never use drugs and alcohol again. By the grace of God, Rich has been provided with a second chance.
Today, Rich has been sober for 12 years and is currently residing in Bridgewater, Massachusetts, with his wife and two daughters. Rich uses his experiences as a recovering addict to speak to schools and other groups about the negative effects of addiction. He offers himself as a resource to anyone who reaches out to him for comfort. He delivers a clear cut, honest, and impactful presentation while exemplifying grace from God revealed through his many belessings.
Read more about Rich at his website www.richfulthinking.com.
Welcome to our newest members