Agenda
Reception 5:30 p.m.
Dinner 6:30 p.m.
Meeting after Dinner
Meeting will be held at the Sheraton in Needham
Our Guests

Will Broussard
Education Coordinator
Mount Washington Observatory
Rev. Ian Mevorach
Pastor
Common St. Spiritual Center, Natick
Rev. Vernal Antoine
Elder
Grace Chapel
Mr. Robert Rowe
Director
Boston Baptist Social Union
Mr. Arthur Almeda
Director
Boston Baptist Social Union
Meeting Agenda

Welcome
President Robert Jope
Song
"Crown Him with Many Crowns"
Invocation
Rev. Ian Mevorach
Dinner
Business Meeting
Mr. Robert Jope, President BBSU
Committee on Christian Work Moment
Grant Recipient
Program
Will Broussard
"Tales from the Home of the World's Worst Weather"
Benediction
Rev. Vernal Antoine
November Meeting
November 4th, 2019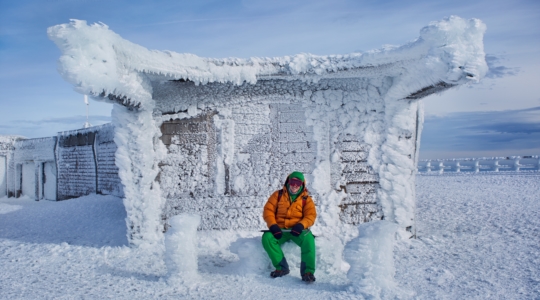 Home of the World's Worst Weather
Why is Mt. Washington called the "Home of the World's Worst Weather?" This program will explore the unique life and work of the weather observers stationed on Mt. Washington and learn why, for a mountain of its size, Mt. Washington hosts some of the worst weather on Earth.
About the Speaker
Will Broussard coordinates and leads programs on Mt. Washington's natural, cultural, and scientific history. He has an undergraduate degree in biology from the University of Maine and a Master of Science degree from Antioch University New England in Keene. Originally from midcoast Maine, his passions include hiking and bird watching.